Ping


GPS tracking device

Echo


GPS tracking device

Link


GPS tracking device

SafeLink


GPS tracking device



Includes


DriveSafe

Trailers

Vehicles

Vehicles

Vehicles

Equipment cost

per asset


One-time purchase, includes lifetime warranty.








Airtime subscription

per asset


Each tracking device requires an airtime subscription plan, prepaid monthly, quarterly or annually. This is the only ongoing cost to use our services and for the equipment to work. (There are no additional costs for cellular data, SIM cards, activations, etc.)
+ $16 / month


Prepaid annually

or

$18 / month

Prepaid quarterly

+ $16 / month


Prepaid annually

or

$18 / month

Prepaid quarterly

+ $22 / month


Prepaid annually

or

$25 / month

Prepaid quarterly

+ $32 / month


Prepaid annually

or

$35 / month

Prepaid quarterly

Equipment cost

per asset


Three-year lease subsidizes cost of equipment. At the end of the lease (3 years), you own the equipment.
$0

each

$0

each

$0

each

$0

each

Airtime subscription

per asset


Each tracking device on lease requires an airtime subscription plan, prepaid quarterly. This is the only ongoing cost to use our services and for the equipment to work. (There are no additional costs for cellular data, SIM cards, activations, etc.) At the end of the lease term, the airtime cost lowers to the normal (purchase) rate.
+ $30 / month


Prepaid quarterly

+ $30 / month


Prepaid quarterly

+ $40 / month


Prepaid quarterly

+ $55 / month


Prepaid quarterly

Availability

In-stock

In-stock

In-stock

In-stock

Buy online, ships next business day
Features

Basic Tracking

Advanced tracking

History

Reports

Security

Maintenance

Driver coaching

Basic Tracking

Advanced tracking

History

Reports

Security

Maintenance

Driver coaching

Basic Tracking

Advanced tracking

History

Reports

Security

Maintenance

Driver coaching

Basic Tracking

Advanced tracking

History

Reports

Security

Maintenance

Driver coaching

Basic tracking
Location updates at engine on/off, and every 60 seconds while moving.
Advanced tracking
Many kinds of vehicle activity, reported in real-time.
History
View past activity — up to 5 years
Security
Detect possible theft
Alerts
Automatic notification of important activity
Messaging
Send text messages to drivers
Outpost SMS
Using their phone, drivers can assign themselves to vehicles, and much more
Driver reminders
Automatic safety notifications
Driver score
Safety and efficiency driver report card
Driver coaching
In-vehicle driver feedback
Driver ID


OPTIONAL

In-vehicle driver identification
Navigation


OPTIONAL

In-vehicle Garmin dēzl
Dispatch


OPTIONAL

In-vehicle Garmin dēzl
Hours-of-service


OPTIONAL

In-vehicle Garmin dēzl
Reports
Fleet activity summarized
Service
Vehicle maintenance scheduling
Auxiliary monitoring
Monitor inputs and PTO units
Management
Multi-users, driver assignment, vehicle groups and sub-accounts
Compatibility
Works with Windows, Mac, iOS, Windows Phone and Android
Web services API
Integrate real-time fleet data with your existing applications
---
Highly compatible
Our equipment works on all types of vehicles and assets: Cars, trucks, vans, tractors, buses, trailers (Ping), forklifts, bobcats, excavators, dozers, dump trucks, haulers, graders and more—in other words, any vehicle with a voltage system of 9, 12 or 24 volts or non-motor assets with a power supply of between 9 and 24 volts are compatible.


---
The best coverage
GPS Police has the best network coverage in North America — a single-coverage footprint combining the biggest cellular providers: AT&T, T-Mobile, Telus, Rogers and Bell Mobility. When vehicle or trailer activity occurs, the GPS tracking equipment transmits the information immediately and automatically. If equipment is outside real-time coverage (the blue area in the map below), activity is be stored—and transmitted immediately upon returning to the coverage area.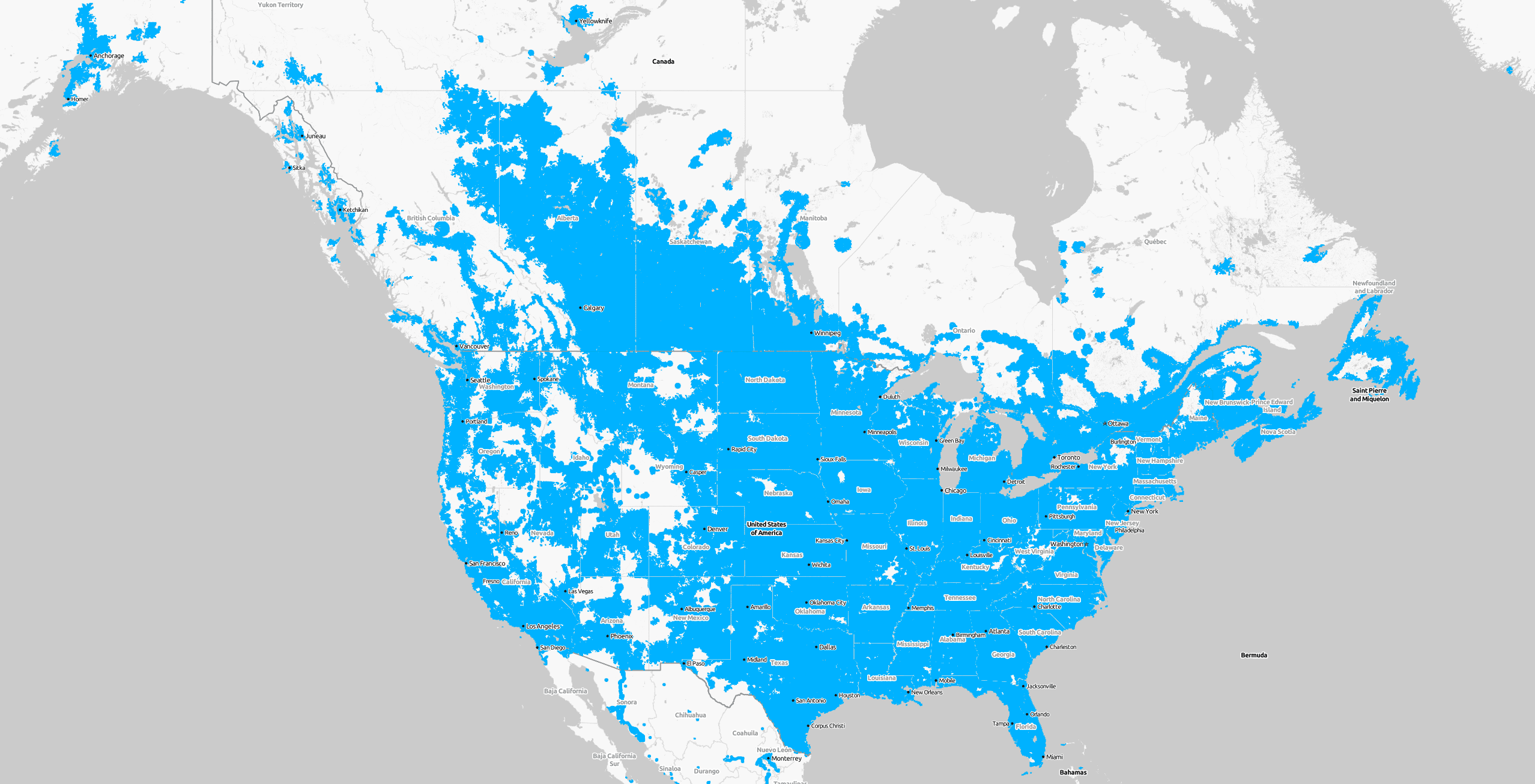 ---
Customers love the service
Our fleet tracking products are industry-leading and award-winning, and most importantly, highly-regarded by our customers who use them every day to improve their companies. Here are several authentic, unedited reviews from GPS Police customers.
---
---